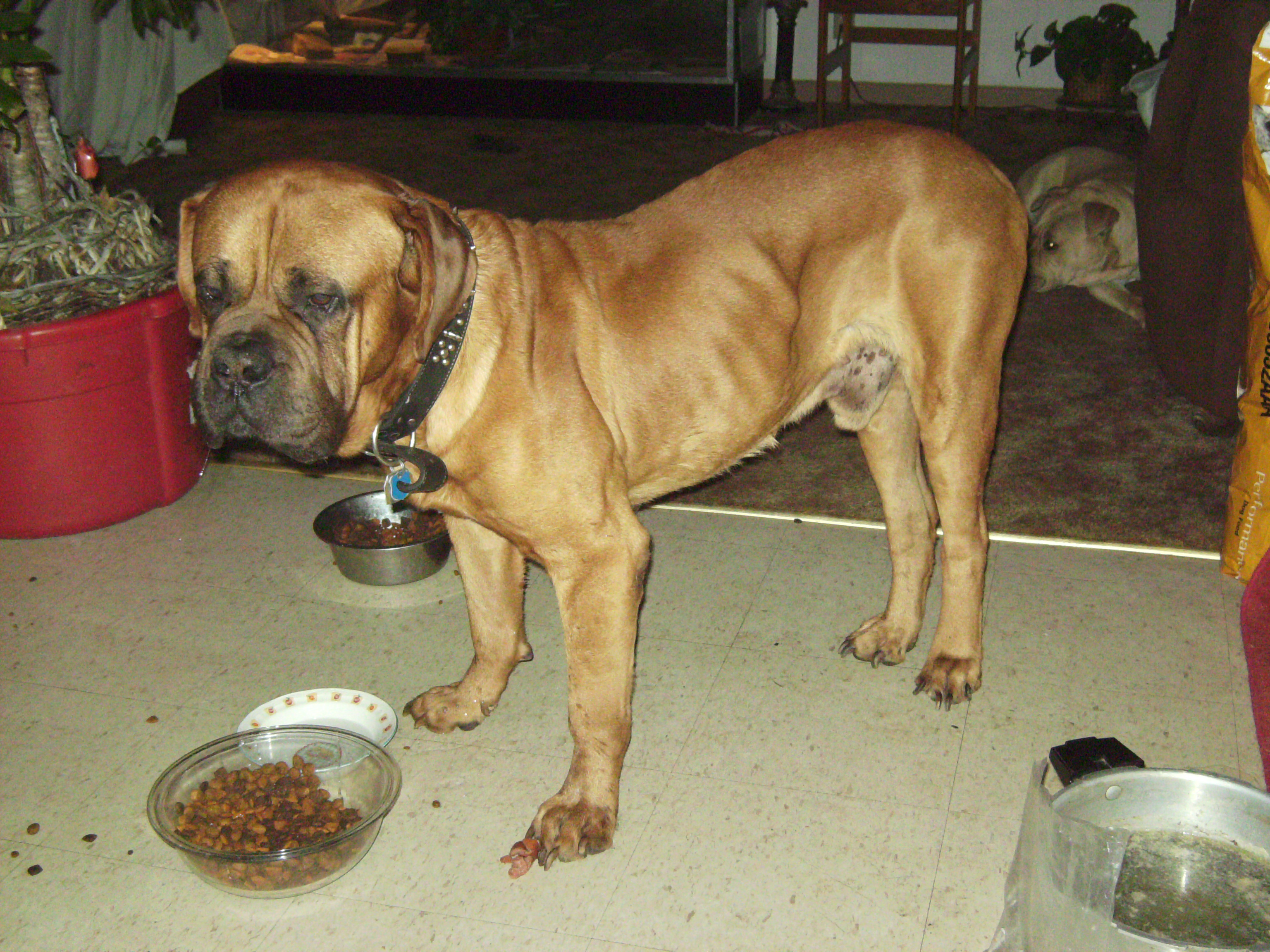 Even though Zeus could not eat dry dog food, he still got his own food bowl. He got everything the pack got. He would come to get a treat when the other dogs got one even though he didn't eat it. Zeus felt a part of the pack right away!
We let him do what he was able to do and we let him rest when he couldn't. Most of the time he would just come to where the other dogs were hanging out and lay down close to where they were playing. He got up once when the dogs were having wrestle time and played for about 10 seconds. Even though he was dying, he still felt like part of the pack.
He didn't stand up often. We are glad we got a picture of him at one of the times he did. We had to carry him a lot. But you could see him light up when he got carried to where the other dogs were.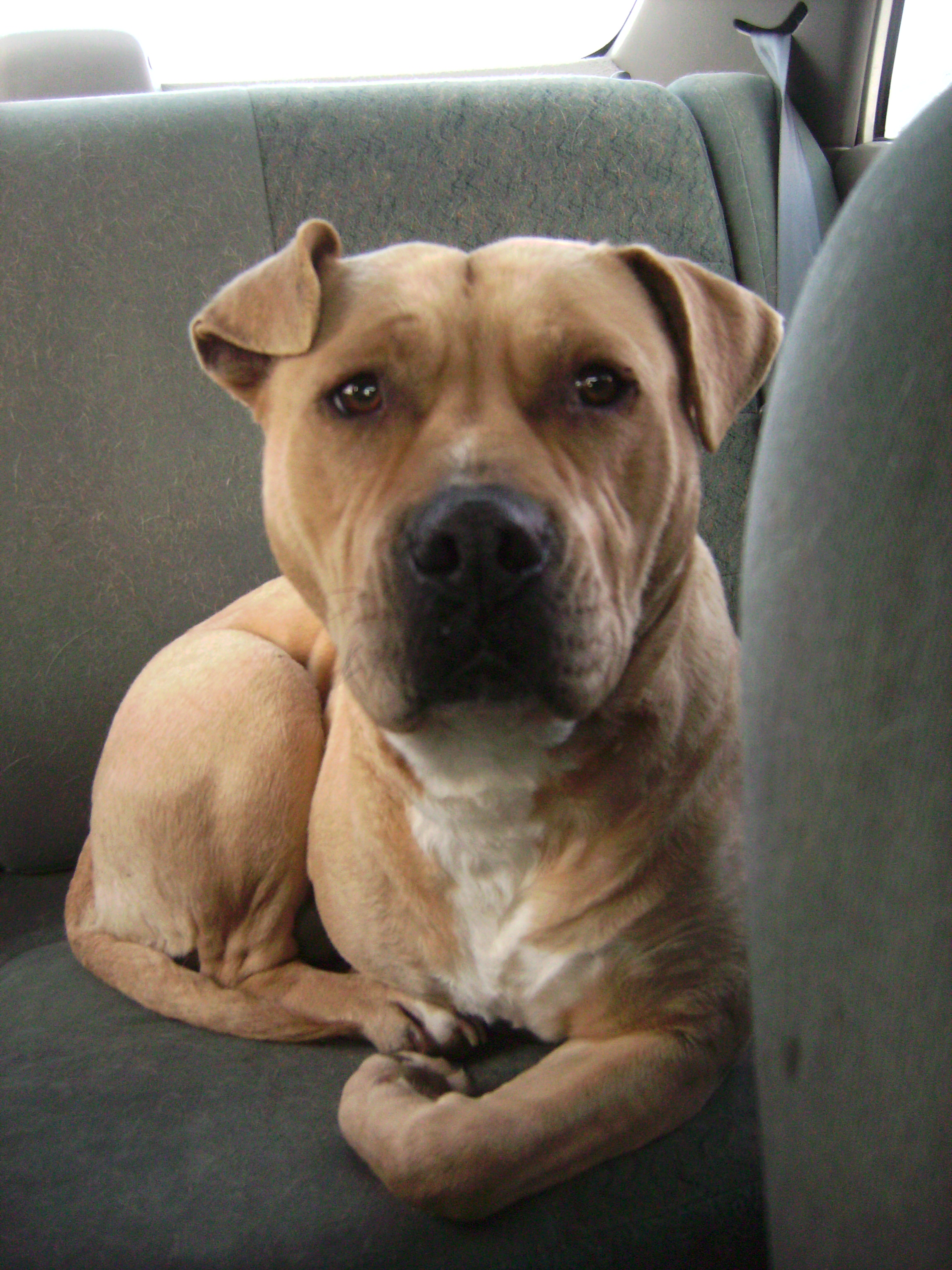 Chloe rides well in a car. She traveled four hours to get here.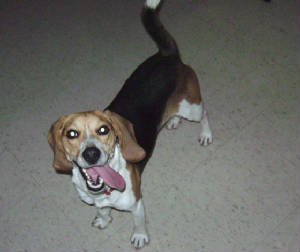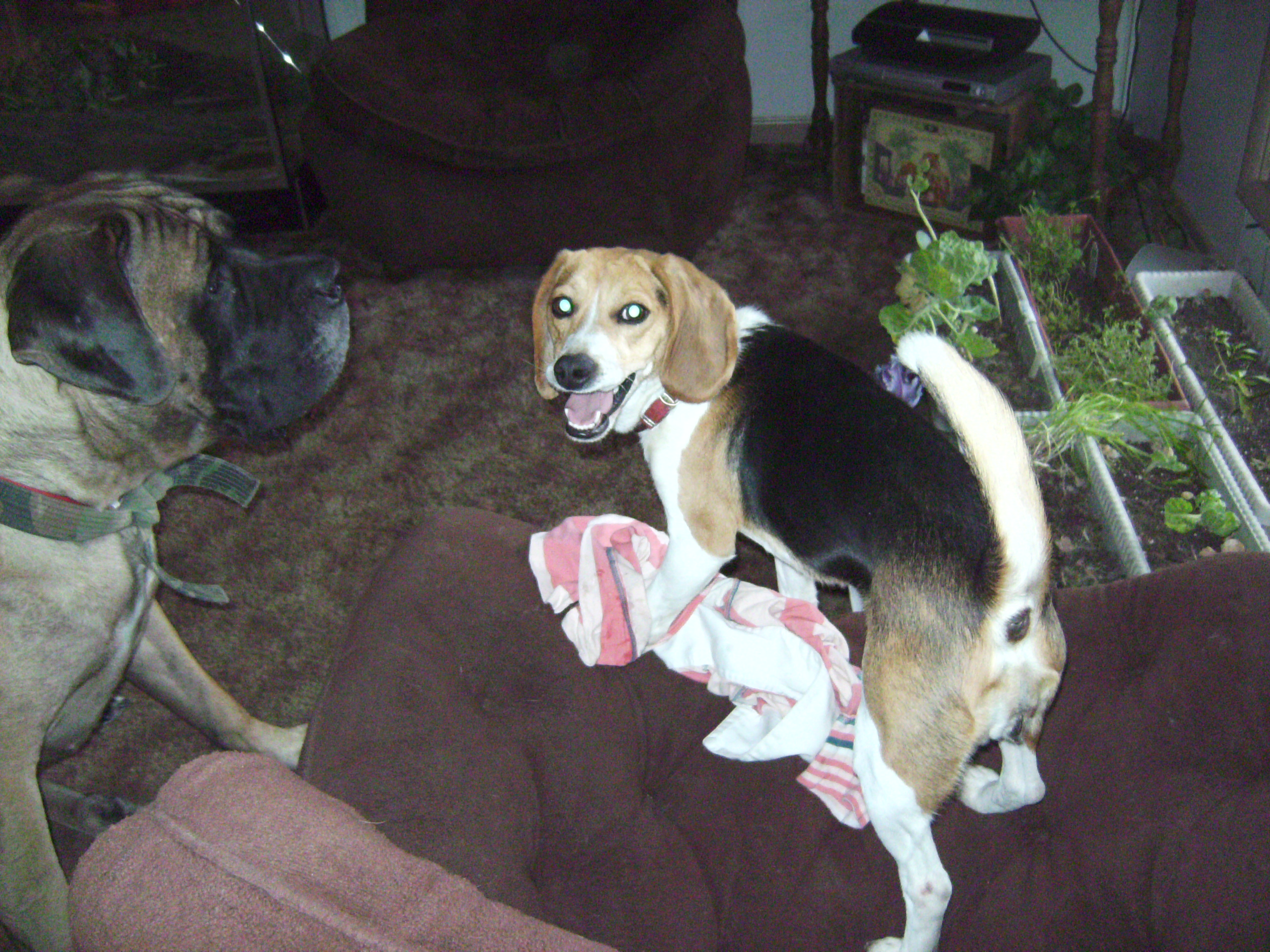 Bailey is not a mastiff or Bulldog, but she was going to be put down just because she was abandoned at the vet.
Webster and Guido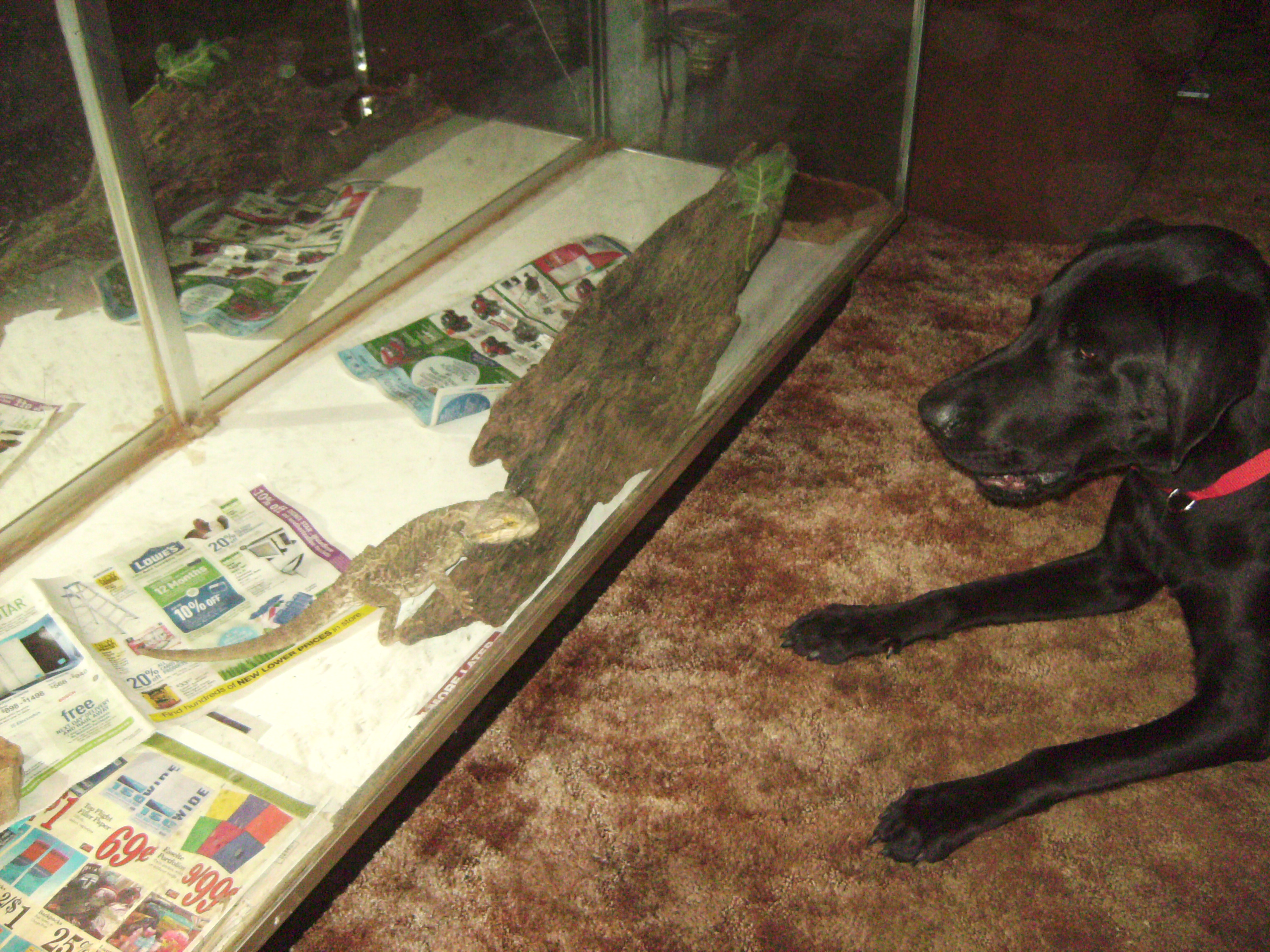 Webster gets pretty excited about little creatures. He used to bark and bark at Guido, but he restrains himself now. Guido couldn't care less. In fact, Guido has been caught approaching the glass and taunting Webster a little.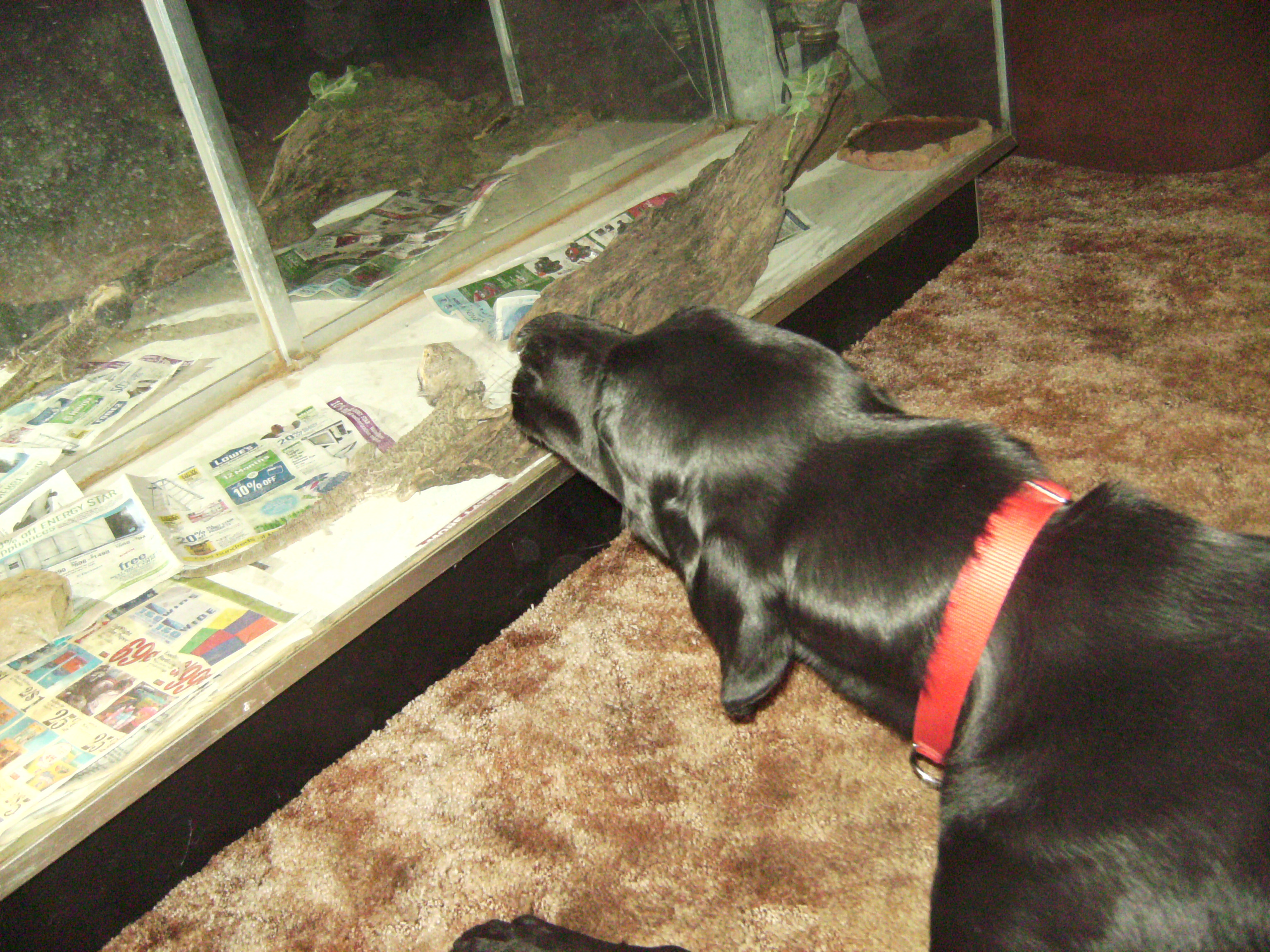 Guido gets confused by the reflections in his enclosure. Sometimes he tries to go after something in the reflection. Here he is thinking he is chasing Webster. But he is really running the wrong way.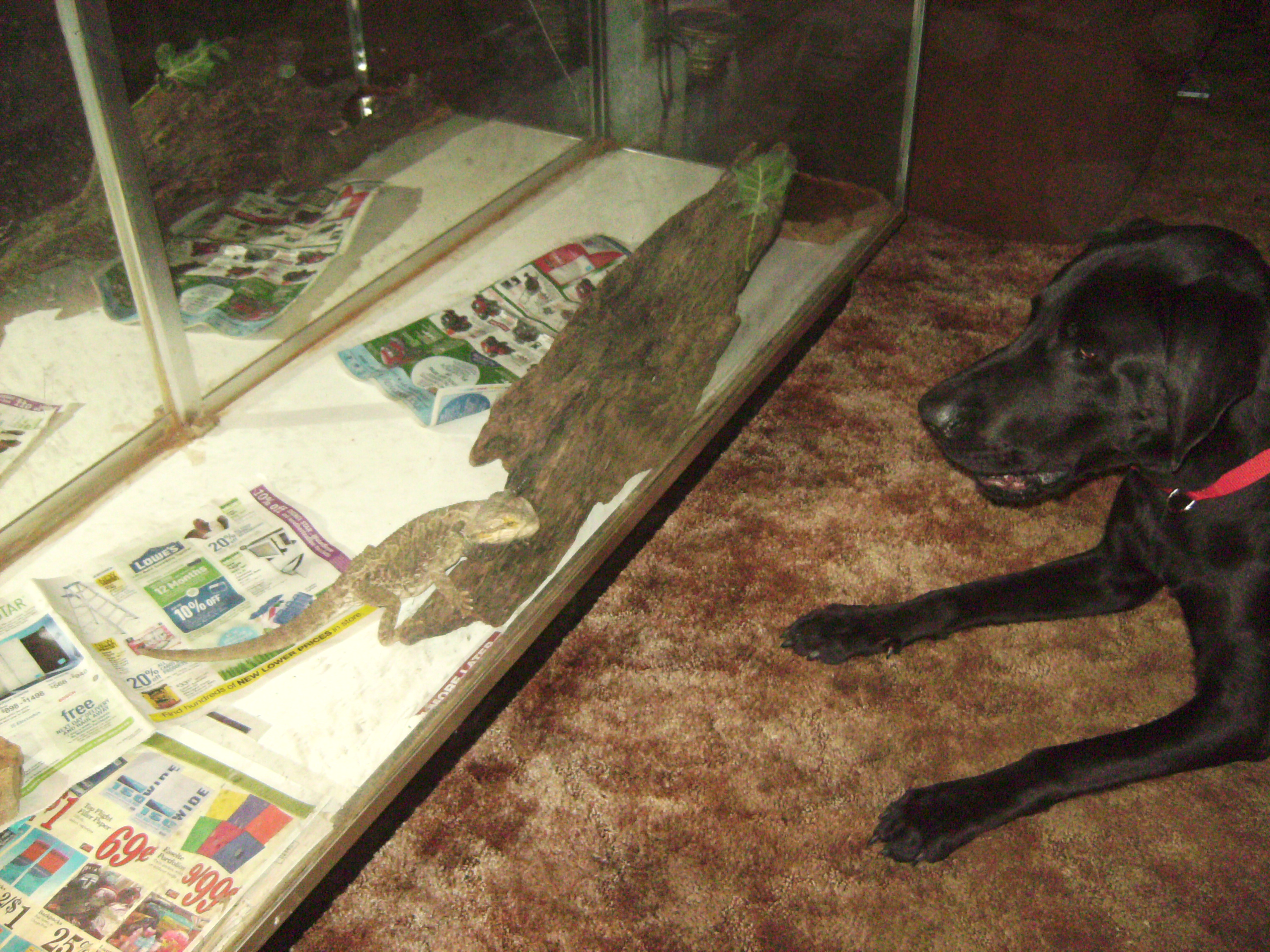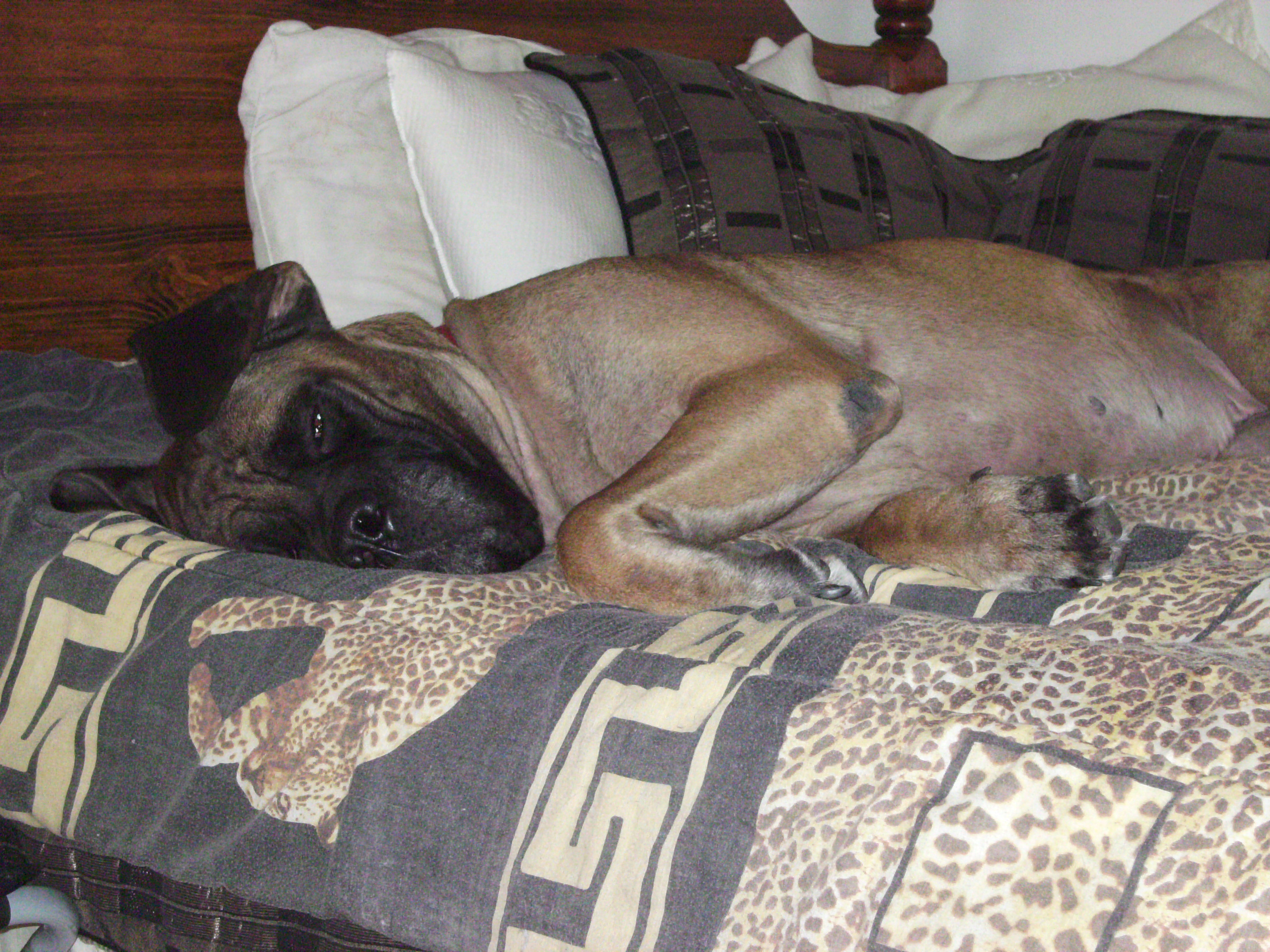 If it gets real quiet, you can usually find the dogs here.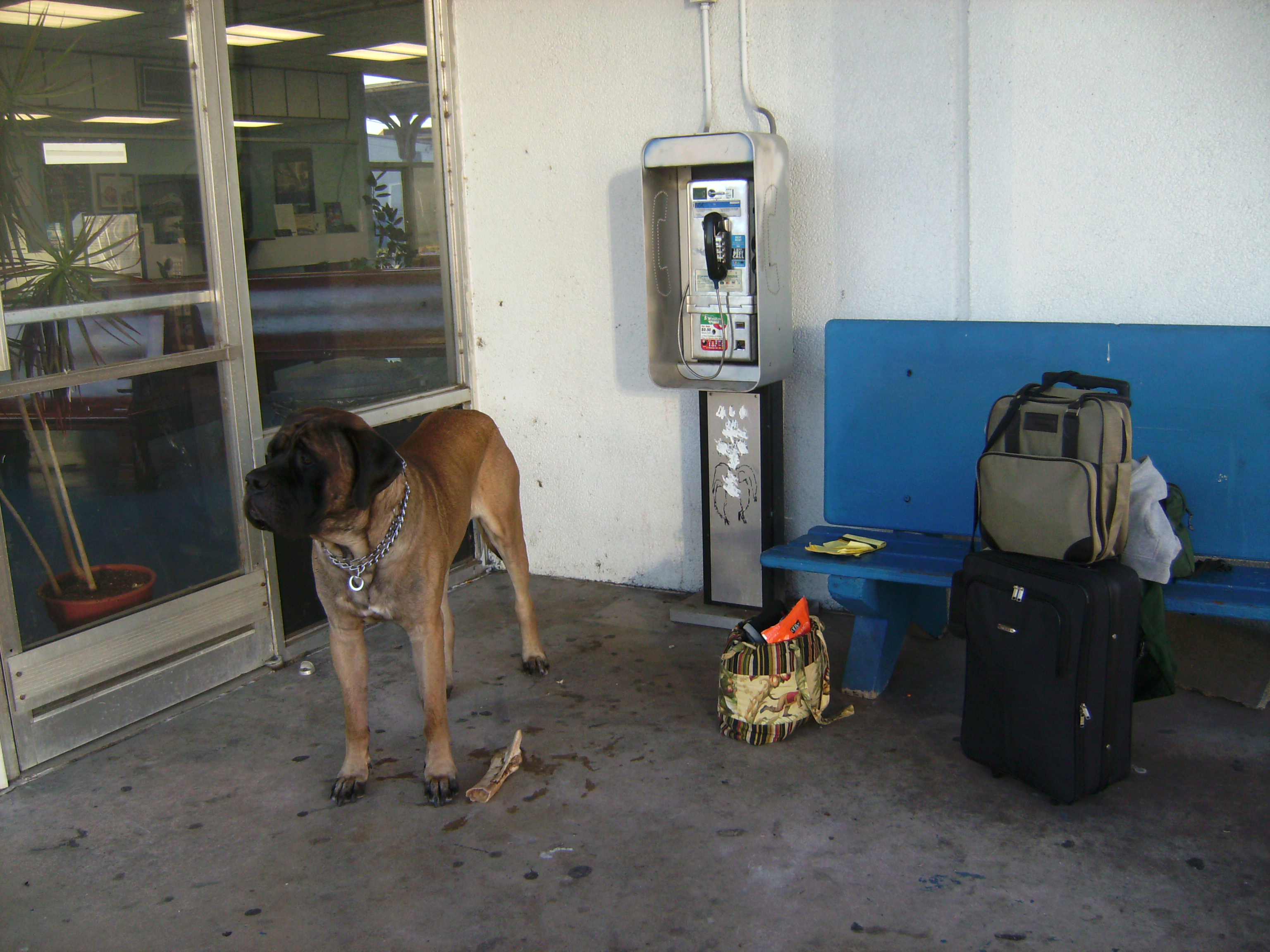 This is Luke at the closed station where we got stuck waiting for our ride to come. Luke has never been taught to gaurd, but he stood gaurd and protected me from the vagrants who tried to get too close. As you can see, he is protecting our luggage as well.